Tobacco Cubano 10ml by Cambridge Labs Salt: A Rich and Smooth Vaping Experience
If you're a vaping enthusiast like me, you're always on the lookout for new and exciting flavors to add to your collection. Today, I want to share my experience with a remarkable e-liquid that has quickly become one of my favorites – Tobacco Cubano 10ml by Cambridge Labs Salt.
This premium e-liquid offers a rich and smooth tobacco taste that satisfies your cravings and takes your vaping experience to a whole new level. Let's dive in and explore what makes this e-liquid truly exceptional.
A Journey to Flavorful Tobacco
When it comes to tobacco-flavored e-liquids, I've tried quite a few in the past. Some were decent, but many failed to capture the authentic essence of tobacco. However, Cambridge Labs Salt's Tobacco Cubano pleasantly surprised me with its genuine and satisfying tobacco flavor.
From the first inhale, you're greeted with a deep, rich tobacco taste that instantly transports you to a world of sophistication and indulgence. It's like enjoying a fine cigar, but without any of the harshness or lingering aftertaste.
Smoothness That Sets It Apart
One of the standout features of Tobacco Cubano is its remarkably smooth throat hit. The expertly crafted blend of flavors ensures a vaping experience that is incredibly satisfying without any harshness or irritation. Each puff feels effortless, allowing you to fully appreciate the intricate nuances of the tobacco flavor. Whether you prefer mouth-to-lung or direct-to-lung vaping, this e-liquid delivers a consistently smooth experience that will leave you wanting more.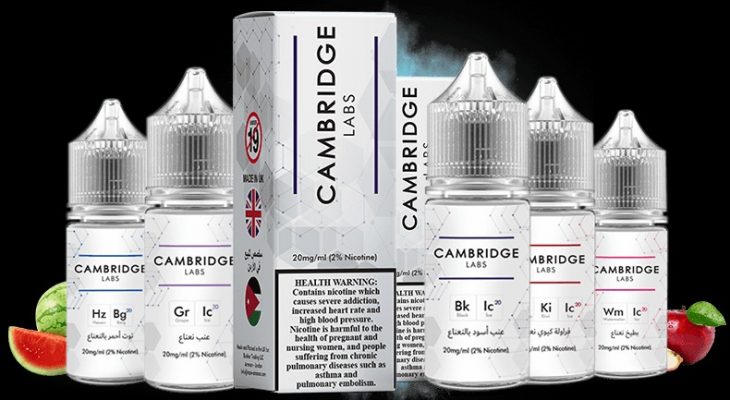 Perfect Balance of Strength
Finding the right strength of nicotine in an e-liquid is crucial for a satisfying experience. Too weak, and you may find yourself constantly vaping to satisfy your cravings. Too strong, and it can become overwhelming and unpleasant. With Tobacco Cubano, Cambridge Labs Salt has struck the perfect balance.
This e-liquid is available in various nicotine strengths, allowing you to choose the one that suits your preferences and needs. Whether you're a seasoned vaper or just starting, you'll find a strength that provides a satisfying hit without overpowering your senses.
A Reliable All-Day Vape
What truly sets Tobacco Cubano apart from other tobacco e-liquids is its versatility as an all-day vape. While some e-liquids can become tiresome after a few hours of vaping, Tobacco Cubano keeps its appeal throughout the day. It's a flavor that remains enjoyable, no matter the time or occasion.
Whether you're enjoying a morning cup of coffee, taking a break during work, or winding down in the evening, this e-liquid never fails to deliver a consistent and delightful vaping experience.
Pros & Cons : Tobacco Cubano 10ml by Cambridge Labs Salt
Now, let's summarize the pros and cons of Tobacco Cubano 10ml by Cambridge Labs Salt:
Pros:
Authentic and rich tobacco flavor that satisfies your cravings.
Incredibly smooth throat hit for a pleasurable vaping experience.
Versatile as an all-day vape, maintaining its appeal throughout the day.
Cons:
Limited to one size (10ml) which may not be sufficient for heavy vapers.
In conclusion, if you're in search of an e-liquid that captures the true essence of tobacco and provides a smooth and satisfying vaping experience, look no further than Tobacco Cubano 10ml by Cambridge Labs Salt. Its rich flavor, smoothness, and versatility make it an excellent choice for both seasoned vapers and beginners alike. Give it a try and elevate your vaping experience to new heights.