Menthol 30ml by Cambridge Labs Salt: The Ultimate Cooling Sensation
If you're a fan of refreshing, icy coolness, then buckle up because I've got a product that will blow your mind (and taste buds). Today, I want to introduce you to Menthol by Cambridge Labs Salt, a vaping e-liquid that takes the concept of chilling to a whole new level.
Believe me, I've tried my fair share of e-liquids, and this one stands out from the crowd. Let's dive into the details and find out why Menthol by Cambridge Labs Salt is the ultimate cooling sensation you've been searching for.
Unleash the Arctic Breeze
Imagine standing on a snowy mountaintop, inhaling the crisp, invigorating air that surrounds you. That's exactly what you'll experience with Menthol by Cambridge Labs Salt. The first puff instantly transports you to a winter wonderland, where the air is chilly and your senses awaken with every breath. The intense menthol flavor delivers a burst of freshness that makes you feel alive and rejuvenated.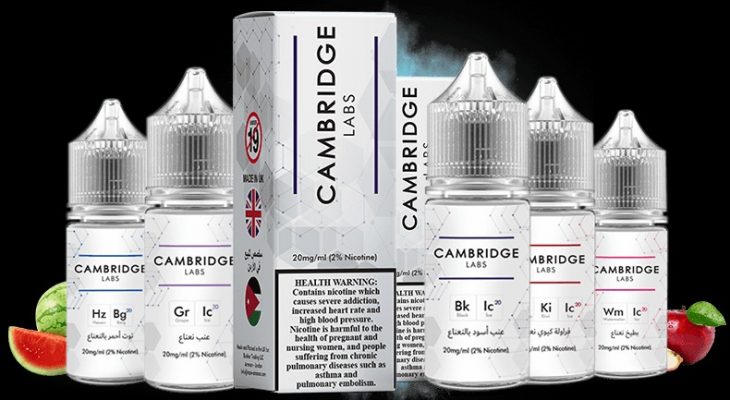 A Symphony of Flavors
Menthol by Cambridge Labs Salt is not your average one-note wonder. It's a symphony of flavors carefully crafted to provide an unforgettable vaping experience. The cool menthol sensation takes center stage, but it's supported by subtle hints of mint and a touch of sweetness that balances the overall profile. The combination is harmonious, creating a taste that keeps you coming back for more.
Smooth Operator
When it comes to vaping, smoothness is key. No one wants a harsh throat hit that leaves them gasping for air. That's where Menthol by Cambridge Labs Salt excels. The e-liquid's formulation ensures a velvety smooth inhale and exhale, allowing you to savor the icy goodness without any discomfort. Each drag feels effortless, like a cool breeze gliding over your palate.
The Power of Nicotine Salts
If you're familiar with nicotine salts, you know that they offer a distinct advantage over traditional freebase nicotine. Menthol by Cambridge Labs Salt utilizes nicotine salts, resulting in a quicker and more satisfying nicotine delivery. You'll feel the nicotine rush in a matter of seconds, making this e-liquid perfect for those times when you need a quick pick-me-up.
No More Vaper's Tongue
If you've been vaping for a while, you may have experienced the dreaded vaper's tongue. It's that frustrating moment when your taste buds seem to hit a wall, and you can no longer fully appreciate the flavors of your favorite e-liquids. Luckily, Menthol by Cambridge Labs Salt is here to save the day.
The powerful menthol punch cuts through vaper's tongue like a hot knife through butter, revitalizing your taste buds and allowing you to enjoy vaping to the fullest.
Pros & Cons : Menthol by Cambridge Labs Salt
Pro 1: Menthol by Cambridge Labs Salt offers an unparalleled cooling sensation that will leave you feeling refreshed and invigorated.
Pro 2: The symphony of flavors, with its perfect balance of menthol, mint, and sweetness, ensures a delightful vaping experience.
Pro 3: The smoothness of the e-liquid allows for effortless drags, ensuring a pleasurable and comfortable vaping session.
Con: The intense menthol flavor may not be suitable for those who prefer milder e-liquids.
In conclusion, Menthol by Cambridge Labs Salt is a game-changer in the world of vaping. It delivers an extraordinary cooling sensation, a symphony of flavors, and a smoothness that sets it apart from the competition. Whether you're a menthol enthusiast or simply looking to try something new, this e-liquid is a must-try.