Heizenberg 30ml by Cambridge Labs Salt: A Flavorful Vaping Experience
If you're a fan of vaping, then you know how important it is to find the right e-liquid. With so many options on the market, it can be overwhelming to choose one that suits your taste and preferences. That's why I was excited to try out Heizenberg by Cambridge Labs Salt. Let me tell you, this e-liquid delivers a truly satisfying vaping experience that will keep you coming back for more.
A Burst of Flavor
One of the standout features of Heizenberg is its exceptional flavor profile. From the very first puff, you're greeted with a burst of fruity goodness that dances on your taste buds. The combination of juicy berries, tangy citrus, and a hint of cool menthol creates a unique and refreshing flavor that is hard to resist.
Each inhale is like a flavor explosion in your mouth, and it's incredibly enjoyable.Comparing it to other similar products I've tried in the past, Heizenberg stands out in terms of its boldness and complexity. The flavors are well-balanced, and you can easily distinguish each component without one overpowering the others.
This is a big plus for me, as I've come across e-liquids that end up tasting one-dimensional or artificial. Heizenberg, on the other hand, offers a delightful symphony of flavors that keeps you engaged and satisfied throughout your vaping session.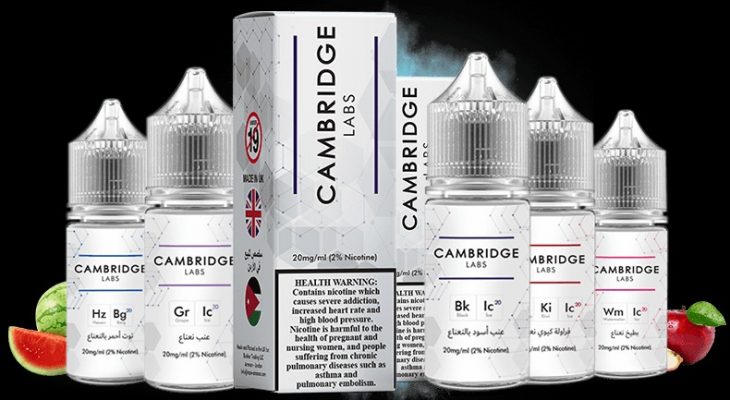 Smooth and Satisfying
Apart from the amazing taste, Heizenberg also impresses with its smoothness. The e-liquid has a perfect balance of PG (propylene glycol) and VG (vegetable glycerin), resulting in a silky-smooth vapor that glides effortlessly across your palate. You won't experience any harshness or throat irritation, even when taking long, deep draws. It's a pleasure to vape and doesn't leave you feeling uncomfortable or coughing.
When comparing it to other e-liquids I've tried, Heizenberg shines in terms of its smoothness. Some other brands I've encountered tend to be harsh on the throat, making the vaping experience less enjoyable. But with Heizenberg, you can enjoy a satisfying vape session without any unwanted discomfort. Whether you're a cloud chaser or a flavor enthusiast, this e-liquid delivers on both fronts.
Quality and Attention to Detail
Cambridge Labs Salt, the manufacturer of Heizenberg, is known for its commitment to quality and attention to detail. They understand the importance of creating a product that not only tastes great but also meets the highest safety standards. When it comes to e-liquids, it's crucial to choose a trusted brand that uses high-quality ingredients and follows strict manufacturing processes.
Pros & Cons: 
Now, let's sum up the key advantages and one downside of Heizenberg by Cambridge Labs Salt:
Pros:
Flavor Explosion: Heizenberg offers a delightful combination of fruity berries, zesty citrus, and a refreshing hint of menthol, creating a flavor profile that is both bold and well-balanced.
Smooth Vaping Experience: The e-liquid delivers a silky-smooth vapor that glides effortlessly, ensuring a comfortable and enjoyable vaping session.
High-Quality and Trusted Brand: Cambridge Labs Salt prioritizes quality and attention to detail, using premium ingredients
Cons:
Limited availability in certain regions
Comparing the Competition: How Heizenberg Stands Out
Now, you might be wondering how Heizenberg compares to other similar e-liquids on the market. Having tried my fair share of fruity and menthol blends, I can confidently say that Heizenberg outshines many of its competitors. The attention to detail in the flavor composition sets it apart, ensuring a harmonious and immersive vaping experience.
While some other e-liquids may offer an abundance of sweetness or an overpowering blast of menthol, Heizenberg strikes the perfect balance between the two. Its flavors intertwine effortlessly, creating a symphony on your taste buds rather than an overwhelming assault. This refined approach to flavor is what makes Heizenberg a cut above the rest.