Watermelon Ice by Cambridge Labs Salt
Hey there, fellow vape enthusiasts! Today, I want to share my thoughts on an amazing e-liquid that has quickly become a staple in my vaping collection. It's none other than Watermelon Ice by Cambridge Labs Salt. Trust me, this one's a game-changer, and I can't wait to tell you all about it.
A Burst of Refreshment
When it comes to vape flavors, watermelon is a classic choice. There's just something about that juicy, sweet flavor that instantly transports you to a sunny summer day. But Watermelon Ice takes it to a whole new level. This e-liquid captures the essence of ripe watermelon in the most authentic way possible.
From the moment you take your first inhale, you'll be greeted with a burst of mouthwatering watermelon goodness that lingers on your taste buds.But what sets Watermelon Ice apart is the icy twist it brings to the table.
The cool, menthol-infused exhale adds a whole new dimension to the flavor profile, giving you a refreshing sensation that's perfect for those hot summer days or whenever you need a little pick-me-up. It's like taking a bite of a juicy watermelon and feeling the coolness of the rind against your lips. Trust me, it's a sensation you won't soon forget.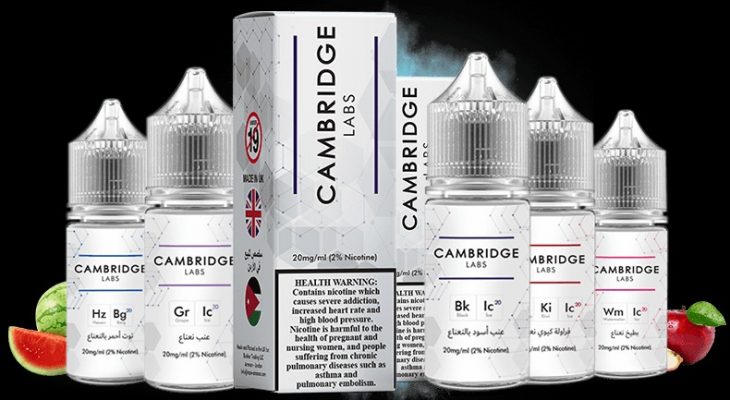 Smooth and Satisfying Vape : Watermelon Ice by Cambridge Labs Salt
When it comes to vaping, we all crave that smooth and satisfying throat hit. Thankfully, Watermelon Ice delivers exactly that. The nicotine salts used in this e-liquid provide a gentle throat hit that's both satisfying and incredibly smooth. Whether you prefer high or low nicotine concentrations, this e-liquid has got you covered.
The consistency of the vape itself is just right. Not too thin, not too thick. It flows effortlessly through your device, ensuring a consistent and enjoyable vaping experience. No annoying dry hits or gurgling sounds to ruin your day. Just pure vaping pleasure.
Comparing to Other Watermelon Flavors
I've tried my fair share of watermelon-flavored e-liquids in the past, and I have to say that Watermelon Ice by Cambridge Labs Salt stands head and shoulders above the competition. Unlike some other watermelon flavors I've encountered, this one doesn't taste artificial or overly sweet.
It's like biting into a real watermelon, with all its natural juiciness and refreshing qualities.In terms of the menthol aspect, Watermelon Ice strikes the perfect balance. Some other menthol-infused e-liquids I've tried can be overwhelming, leaving a strong cooling sensation that can be off-putting for some.
But with Watermelon Ice, the menthol is subtle enough to enhance the overall experience without dominating the flavor. It's a delicate dance that Cambridge Labs Salt has executed flawlessly.
Long-Lasting Goodness
Now, let's talk about longevity. We all want an e-liquid that won't run out too quickly, right? Well, Watermelon Ice by Cambridge Labs Salt has you covered. The 30ml bottle packs a punch, providing ample juice to keep you vaping for an extended period. You won't find yourself constantly refilling your tank or pod, which is a huge plus for convenience and cost-effectiveness.
Pros:
Captivating and realistic watermelon flavor
Refreshing icy twist with a cool menthol kick
Smooth throat hit and consistent vape
Compatible with various devices
Long-lasting 30ml bottle
Cons:
The nicotine level might be too high for those who prefer a lighter hit.
In conclusion, Watermelon Ice by Cambridge Labs Salt has impressed me beyond measure. Its mouthwatering watermelon flavor, combined with the invigorating ice-cold sensation, offers a vaping experience like no other. The smooth throat hit, compatibility with different devices, and long-lasting nature make it a top contender in the e-liquid market.