Cigara by eCigara is a satisfying fresh taste of classic tobacco. The natural process of drying tobacco gives tannins that manifests in natural warm tobacco aromas used to making Cigara.
The flavor is closest as it can get to purest tobacco flavor. If you are an ex-smoker trying to quit smoking, then this e juice supplies are surely what they need. It makes a wonderful alternative to cigarettes.
Cigara by eCigara Features:
60ml Bottle
Freebase
3MG, 9mg, 15MG
Made in  the USA
Check out all eCigara Flavors, Click Here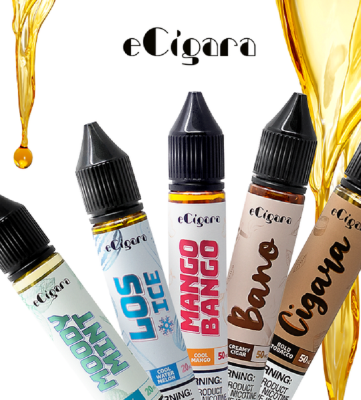 Ecigara is a top-tier wholesale supplier of e-liquids and disposable devices. As premium e-juice wholesalers, we proudly source our ingredients from the most reputable sources available on the market, while continuing to adapt to consumer needs and FDA regulations.
We maintain a clear understanding of the growing needs of vapers and retailers, placing increasing focus on our consumer-direct products as the future of vaping.
E-liquids with attractive flavours have proved to be highly effective for people willing to shun tobacco smoking. And our product range would entice you to move away from the boring same nicotine flavoured vaping.
At Ecigara, we deliver the best vape juice to make your customers' experience great!