Black Ice 10ml by Cambridge Labs Salt
When it comes to finding the perfect e-liquid flavor that hits all the right notes, I have to say that Black Ice by Cambridge Labs Salt truly stands out from the crowd. As a passionate vaper who has tried a wide range of e-liquids over the years, I can confidently say that Black Ice delivers a vaping experience like no other.
Today, I'm thrilled to share my personal experience and insights with you, so you can make an informed decision before purchasing this exceptional e-liquid.
Intense Flavor Blend that Keeps You Hooked
Let's start with the flavor profile of Black Ice. This e-liquid combines the smoothness of blackcurrant with a refreshing menthol twist. The result is a truly irresistible combination that tantalizes your taste buds and keeps you coming back for more. With each inhale, you'll experience the deep and rich blackcurrant flavor that is both sweet and slightly tangy. It's like taking a bite into a perfectly ripe blackcurrant berry.
But what sets Black Ice apart is the icy menthol undertone that adds a delightful cooling sensation on the exhale. The blend is well-balanced, and the flavors complement each other beautifully, providing a vaping experience that is both satisfying and refreshing.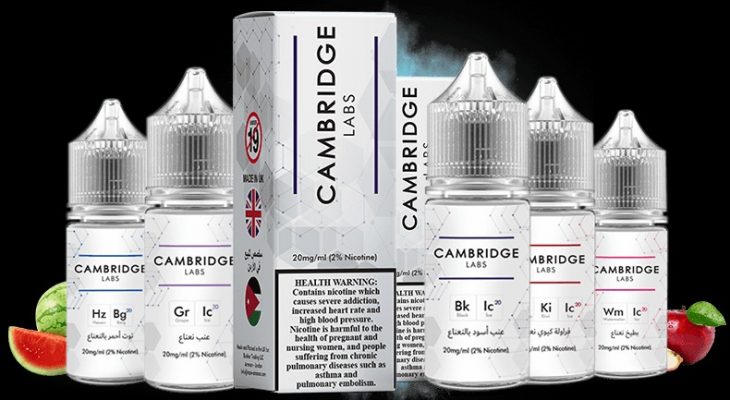 Smooth and Satisfying Nicotine Salt Formula
One of the things I appreciate most about Black Ice 10ml by Cambridge Labs Salt is that it is made with nicotine salts. This formulation ensures a smoother throat hit, making it an excellent choice for those transitioning from traditional cigarettes to vaping or for vapers who prefer a more authentic and satisfying nicotine experience.
The nicotine salt formula delivers a quicker nicotine absorption into your system, allowing you to satisfy your cravings more effectively. The result is a smoother and more enjoyable vaping experience that closely mimics the sensation of smoking a traditional cigarette.
An All-Day Vape :Black Ice 10ml by Cambridge Labs Salt
When it comes to e-liquids, finding an all-day vape that you can enjoy throughout the day without getting tired of the flavor is a real game-changer. Black Ice by Cambridge Labs Salt ticks all the right boxes in this regard. Its well-crafted flavor blend is not overpowering, ensuring that you can enjoy it all day long without it becoming too intense or overwhelming.
I found myself reaching for Black Ice 10ml by Cambridge Labs Salt time and time again, especially during hot summer days when I craved a refreshing and cooling vape. The versatility of this e-liquid is truly commendable, as it can be enjoyed in a variety of settings and paired with different beverages or snacks. Whether you're at home, at work, or on-the-go, Black Ice never fails to deliver a satisfying vaping experience.
Comparing Black Ice to Other E-Liquids
Having tried various e-liquids in the past, I must say that Black Ice stands out for its unique flavor combination and smoothness. While other blackcurrant-flavored e-liquids often lack that refreshing menthol touch, Black Ice strikes the perfect balance between fruitiness and coolness.This sets it apart from other offerings on the market, making it a top choice for vapers who seek a distinctive and enjoyable vaping experience.
The nicotine salt formulation of Black Ice 10ml by Cambridge Labs Salt also makes it superior in terms of smoothness and nicotine delivery compared to regular freebase nicotine e-liquids. It's important to note that individual preferences may vary, but if you're looking for an e-liquid that offers a one-of-a-kind flavor and a satisfying nicotine hit, Black Ice is definitely worth trying.
Pros:
Intense flavor blend of blackcurrant and menthol
Smooth and satisfying nicotine salt formula
Versatile all-day vape that doesn't become overpowering
Cons:
Availability in larger bottle sizes could be improved